Children's Books That Are Good, Pure, and Fun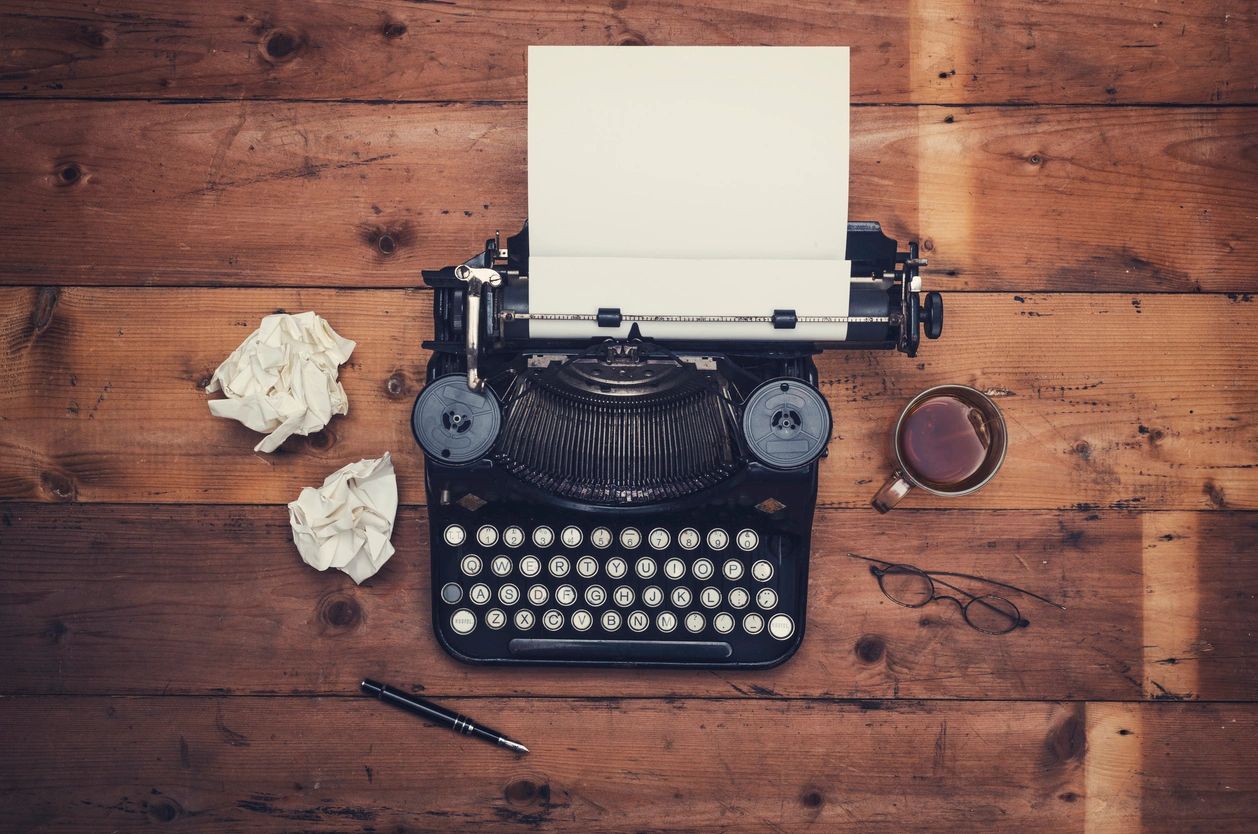 If you have always dreamed of having your children's story published, we would love to help you. We only accept manuscripts that will positively influence children, and young adults. For submissions, email us a query letter with your manuscript attached in a PDF. Please allow 2-4 weeks for our response.
Want an author or illustrator to visit your school and present to your children? We consider it an opportunity to pour into your children, help inspire them to become young authors and illustrators, and have a fun, memorable experience. Reach out to us if you're interested. We have dynamic authors and illustrators with incredible stories.
We Teach More Than Just ABC's
Every published work we have at SBA Books aims to teach children the basics of life. When your kids read our books, they pick up on traits and values that will help them as they grow. From the fundamentals of good health and hygiene to establishing good morals and appropriate conduct, we discuss each lesson in a fun way. Get your kids a copy of our books today and encourage their learning!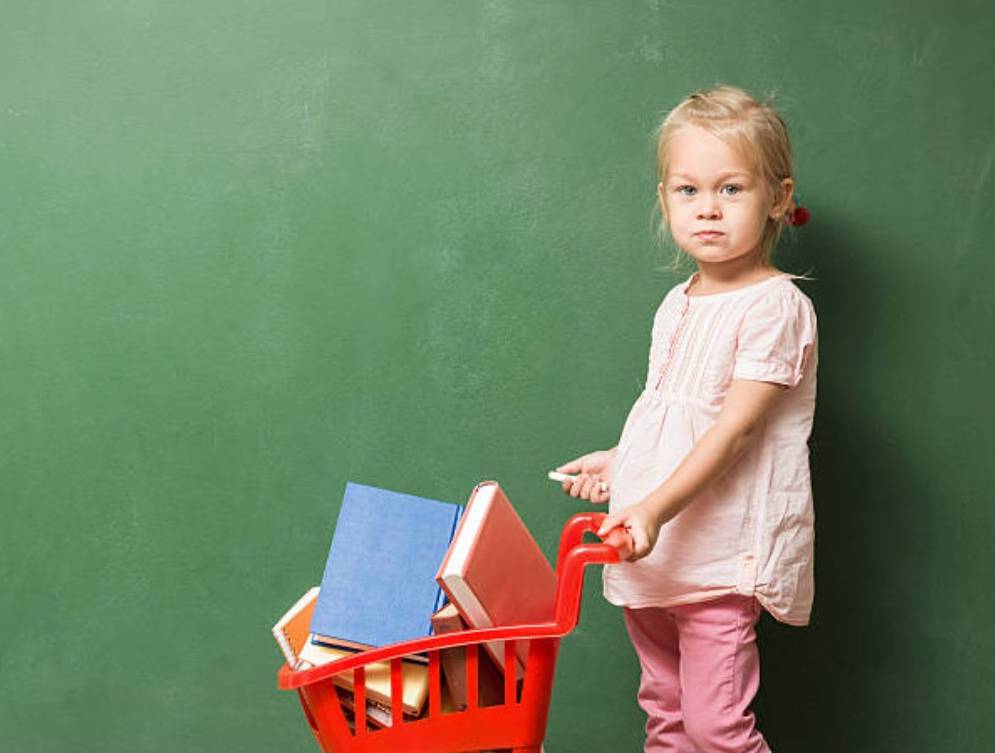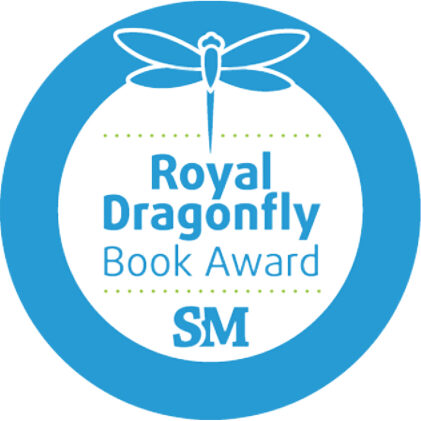 Book Stores & Authors
Sheila Booth- Alberstadt and Norris Hall had a wonderful signing at our bookstore! There was a line waiting to have books signed at the start and we sold over 90 copies of "Maggie McNair Has Spiders in Her Hair" in just a couple of hours! We have not seen a turn-out like that since Winston Groom, author of Forrest Gump.
Emily Bell from Page & Palette Bookstore, Fairhope, AL
Book Stores & Authors
This series is great!! I own the local book store in Riverton, Wyoming and from the minute I was introduced to Maggie, I knew it was a MUST HAVE for my readers. My adult and child clients love the books. Not only is it humorous and entertaining but it teaches children about the importance of good hygiene. We look forward to more books being released and will definitely keep Maggie McNair as a staple product in our store. I have also donated it to our public library and my daughter's school library. It is just too awesome not to share!!
Michaela from Books & Briar, Riverton, WY
Book Stores & Authors
The lovable character Maggie McNair learns a valuable lesson in this charming book about the importance of brushing her hair. Author Sheila Booth-Alberstadt gets an A+ for being an amusing, delightful teacher! Maggie McNair doesn't like taking baths—and that presents a set of quirky problems for her. This absolutely amusing book teaches her yet another lesson about the importance of good body hygiene.
Valerie Winn, author of Forsaking Mimosa
Principals & Teachers
My students LOVE Maggie McNair! I use the Maggie McNair series to teach our classroom health objectives, but my students re-read them because they are so entertaining. Maggie is an adorable child that hates to brush her hair. The author also makes the children aware of why they should demonstrate good hygiene. The illustrations are hilarious and the rhyming text is very entertaining, but the message is very pointed and eye-opening for children. I highly suggest all elementary teachers add this series to their classroom libraries.
Terri
Principals & Teachers
I read Maggie McNair to my kindergarten students at large group time a few weeks ago. The classroom was silent, except for the giggles at the appropriate moments! After I finished, it was a different story! "Did that really happen? How did spiders get in there?" There was a little girl who hurriedly had her friend search to make sure she didn't have anything living on her head.
This book should be in every kindergarten class...and every home where hygiene is an issue. We can't wait for more books!
A. Rhodes
Principals & Teachers
Maggie McNair has Spiders in Her Hair is a great read-aloud for the preschool and school age set. A clever story, both rhythmic and vibrant. Cute and colorful illustrations, and many funny details make this book a delight to look at. Readers will easily grasp the moral of the story- delivered with just the right touch of empathy and humor.
Library Lady
Principals & Teachers
Students loved the stories about Maggie McNair and her learning adventures. Sheila's reading of the Maggie McNair series to our second and third graders was a very enjoyable time.
Cheryl Cosker
Principals & Teachers
Sheila Booth-Alberstadt shared her children's books with our school. Her passion for encouraging children through her writing was contagious. The children loved the silliness in her rhyming stories, and the teachers loved the message she sends to children to take care for themselves with daily personal hygiene. I loved her books!
Teresa Amacker Ward, 3rd Grade Teacher
Principals & Teachers
Sheila Booth-Alberstadt's presentation at Oak Park on Friday April 26, 2013 was a unique experience for our students here. She used experiences from her own family to write funny, yet lesson learned personal hygiene stories about a young tomboy girl named Maggie McNair. The students loved the color pictures and the books done in rhyme. I was also impressed that she did her homework on different kinds of bugs that invade our bodies. I think the students will think twice now about keeping themselves clean.
Cathleen Morris
Principals & Teachers
Sheila Booth-Alberstadt was able to actively engage all of my students. We (students and teachers) loved the stories. My students stated that the stories were "hysterical" and "so cute." Sheila Booth-Alberstadt was able to bring the stories to life through her animated story telling and inside stories about each page. As soon as we returned to class, several of my students were eager to try to draw their own spiders, sugar bugs and stink bugs. As an educator, to see my students so excited about literature is a wonderful thing. Their excitement led to many more extension/learning activities. We were able to compare and contrast and discuss the importance of good hygiene.
Thank you for helping to excite and encourage my kindergarten students.
Maya Dudte, Oak Park Elementary
Principals & Teachers
It was a pleasure to have Mrs. Booth-Alberstadt present her series of Maggie McNair novels to our students. The students were so intrigued and excited about the books. Actually one of the students asked his teacher if she could call his mother so she will take him to the dentist. Such a cute statement! With the introduction of the Common Core Standards, literature such as hers can be used to not only support reading skills, but science skills as well. I would recommend her presentation to any school.
Dr. Jennifer Pope, Principal, Oak Park Elementary
Principals & Teachers
Maggie McNair came alive to our preschoolers and kindergartener's as author Sheila Booth- Alberstadt read to them from Maggie McNair Has Spiders in Her Hair, Maggie McNair Wears Stinky Underwear, and Maggie McNair Has Sugar Bugs in There. They were quick to identify with Maggie's hygiene struggles which allowed them much verbal interaction. Written in rhyme with oh so fun illustrations, kept all forty eight children interested and most attentive.
With important purpose behind each book, I would like to believe each of our students would be more cooperative during bath time, hair brushing, and brushing of their teeth. I'm certain our parents are most grateful for the help they have now received in these areas.
Debbie Trenchard, Director, First Baptist Early Education Center, Ocean Springs, MS
Principals & Teachers
Sheila Booth-Alberstadt recently visited our school and introduced our students to the star of her series "Maggie McNair". Teachers and students both were immersed in the presentation made by Mrs. Alberstadt and kept wanting to hear more about the daily accounts of her fictional character. I believe teachers and parents can relate to the plot of these books and can use this literature as a tool to teach children about proper hygiene in a fun way!
Melanie Howell, 3rd grade teacher
Principals & Teachers
Sheila Booth-Alberstadt and her Maggie McNair books delighted our Kindergarten and First Grade students at Foley Elementary School in Foley, Alabama. Our author visit was both fun and informative, with our students learning important ways to take care of themselves and keep themselves clean and healthy. Our students loved when Mrs. Booth-Alberstadt read her books aloud as the stories and pictures of Maggie McNair flashed on the screen. Foley Elementary loves Maggie McNair!
Susan Miles Loy, Ed. S., Library Media Specialist, Foley
Elementary School, Foley, Alabama
Principals & Teachers
The visit coincided with National Poetry Month and we had been doing a lot of poetry work with the students, so the rhyming books fit right into our curriculum. The children loved hearing all the rhymes! The kids loved the books and kept talking about the topics for days later, like "Spiders in her hair". The books were very catchy and the children remembered a lot of the lines. Many of our students purchased books, since they enjoyed the reading so much.
Lauren Southern-Goodwin, Montessori School of Pensacola
Pediatricians & Dentists
What a clever way to teach good dental health! This colorful and humorous book about the lovable Maggie McNair and her careless tooth brushing habit has been quite popular with our young patients—and their parents—who visit our dental office. Our dentist and hygienist also love it! –
Office Manager, Palmetto Dental Care, Gautier, MS
Pediatricians & Dentists
It has been a treat to read this story to our patients, as well as children in our community – including our own. Shelia did an outstanding job taking the "scary" out and putting the fun into children's dentistry. The story has found a permanent place in our office (and our home)!
Dr. Wells & Elizabeth Hammock, Bay Pediatric & Adolescent Dentistry
Pediatricians & Dentists
My daughter and I met the author at a book singing and she loves them. As a doctor these books are both fun and educational.
Dr. Gee
Pediatricians & Dentists
I first read this book when it was sent to the dental office where I practice dental hygiene. I absolutely loved it and couldn't wait to read it to the kids for dental health month! I bought my own copy as well. My girls are absolutely love this book and talk about it all of the time. They love to brush those sugar bugs off of their teeth. The class I read it to loved it as well. I now use it in our dental practice, reading it to the kids after they have their teeth cleaned. Everyone loves this book!
Jen Rider
Pediatricians & Dentists
Maggie McNair's continued growth and understanding of dental hygiene is a concern that resonates with both parents and children. Children and parents alike need to be educated on the importance of dental health. Many are unaware that dental decay is the #1 disease amongst children, and is completely preventable with proper oral hygiene. I am extremely proud and honored to be a part of this fun and educational series of children's books.
Glenn H. Glass, DMD, MS, PC
Parents & Grandparents
I LOVE THIS BOOK!! My three year old son loves this story and asks for it to be read to him over and over again. He loves the rhyming and that it is about bugs, two of his favorite things right now. I'd recommend this book to all parents of pre-school aged kids.
Mom of two
Parents & Grandparents
My nine year old granddaughter Reagan LOVES the Maggie McNair series. She now remembers to wash properly when she bathes.
Lollie
Parents & Grandparents
We love this book! Such a fun and creative way to teach kids about personal hygiene! We will definitely purchase more of Maggie's books. We love them, and Thank You!
Missy
Parents & Grandparents
We love this book!! Sheila has a gift for writing children's books that are fun and educational. Norris is a gifted illustrator and did a great job bringing these books to life with his drawings. Together they have created a great tool to teach children how to take care of their teeth and all other hygiene issues. We LOVE all of the Maggie McNair books.
Jen Atwell
Parents & Grandparents
Maggie McNair is so much fun to read! We have read all of the books and love every one. They do a marvelous job explaining the importance of good hygiene in such a fun way. We were so excited to see another book detailing Maggie's adventures. My son loved searching for the bugs that appear on every page. We can't wait to see what is next!
Kelly McCrady
Parents & Grandparents
We just saw Sheila Booth-Alberstadt at our local bookstore. She read to the kids and had Dr. Glass there. She gave goodie bags to all of the kids! The book is so cute and teaches little ones the importance of good hygiene like brushing teeth and bathing too. We have several of her books and my daughter loves them all. Beautiful illustrations and fun rhyming tales too. My seven year old says that the lady that writes these books has GREAT rhyming skills.
B Metzger
Parents & Grandparents
My family had the pleasure of meeting the author, Sheila Booth-Alberstadt, at a book signing last weekend. She is a very approachable and intelligent lady. It was a pleasure to meet and talk with her. The books take personal hygiene and puts it in funny terms that makes it fun for children. They read and learn at the same time. Now brushing my daughters long hair has become more of a game than a chore as I have to help her brush those "spiders" out of there. Instead of fussing she is laughing by the time I finish. I would highly recommend the series to any family looking to make learning fun for their child.
Michael L Impey
Parents & Grandparents
Bought this book for my six year old. We LOVE it!! As a parent of a child with long hair we too fight daily with her hair. It is a fun book and my daughter and I can't help but laugh as we see the similarities between herself and Maggie. Sarah loved finding the hidden spiders on each page. We look forward to seeing what the next adventure of Maggie will be.
Sarah's Mom
Parents & Grandparents
I have struggled with my tender headed daughter for quite some time now when dealing with her hair, until Maggie McNair!! Now she realizes that brushing her hair is not an option, it is a matter of good hygiene. She uses her Maggie hairbrush at home and at school. She brushes before bed and in the morning first thing. I am so glad there is a book series that finally addresses everyday issues parents face with their children.
Happy Mommy
Parents & Grandparents
One of my great-granddaughters had a copy of Maggie McNair Has Spiders in Her Hair and loved it so much that I was inspired to buy it for another great-granddaughter that has tangles in her hair and she loves it too.
Mary Davis
Parents & Grandparents
My daughters love Maggie McNair! Real life experiences moms can relate to and appreciate.
Southern Mom
Parents & Grandparents
I originally purchased this book because I am a big Norris Hall fan. He is an awesome artist and I am blessed to have a piece of his work in my home as well as the book. Then of course the name. I have my own Maggie and she is a terrible mess trying to get her hair brushed. Every morning when it's time to brush her hair I say Maggie McNair it's time to brush your hair. It's a delightful book and the illustrations are what I would expect from the talented Mr. Hall.
Stacy Leeson
Parents & Grandparents
I bought this book for my three year old granddaughter and she absolutely loved it. It has been months since we bought it and she still comments every time we brush her hair about having "spiders in her hair". The author communicated with me directly when I made the purchase and personally signed the book. What a surprise. I'll be watching for other titles from this author.
Joseph Reeves
Parents & Grandparents
This is such a fun read for both the children listening and the adults reading it. The illustrations are captivating too. We always stop and look for all the little spiders to be found. A great lesson packaged in a fun read.
Tania
Parents & Grandparents
I got this for my darling three year old daughter who hates to have her hair brushed...not so much now! It's an adorable book!
Jennifer Foster
Parents & Grandparents
This book was perfect for my child who hated bath time. They really learned the importance of bathing and it was such a fun story. Highly recommended!!
Joseph Hendon
Parents & Grandparents
My daughter loves this book. She says "the book tells me it's important to be clean and listen to my parents, because they know what's best for me." We've read the book more than once since we bought it at a book signing yesterday. We will be buying all of the books in this series.
Kerry Belcher
Parents & Grandparents
My grandmother who is also named Maggie McNair asked me to write and let you know she loves the book and intends on buying more.
Donna Galloway
Parents & Grandparents
Maggie McNair has a typical defiance that my three year old son could relate to. He LOVED the stink bug story and commented often during the reading about "listening to your parents, so they don't have stinky underpants." The manner in which Maggie is made fun of by her peers also helped us to discuss the importance of recognizing bullying and what to do about bullies. Thank you for making it so fun and serving the purpose of reiterating the importance of listening to your parents and standing up for yourself and your friends in the presence of a bully.
Jasmine Kintzler
Parents & Grandparents
Maggie McNair is so much fun to read! We have read all of the books and love every one! They do a marvelous job of explaining the importance of good hygiene in such a fun way. We were SO excited to see another book detailing Maggie's adventures! My son loved searching for the bugs that appear on every page.
Donna-Rose
Parents & Grandparents
This book was perfect for my 9 year old who didn't always bathe properly. She read the story 3 times in one day! Now, she can't wait for the new book to come out. What a fun way to get some not-so-fun issues corrected! Highly recommend! My son read this book 3 times in one day! He thought it was so fun. He learned the importance of good hygiene too! We can't wait to get her 4th book coming out soon. Highly recommend.
Heather C.